SMSF
Self Managed Super Funds & Financial Advice
Talk to us about how we can help with your self-managed super fund. Bayside Business Accountants can provide advice on compliance or establish a new fund for you.
You CAN manage your retirement savings... and we'll give you 30 minutes FREE to ask us how!
Let us show you how to take control of your retirement income through a self managed super fund.
Did you know: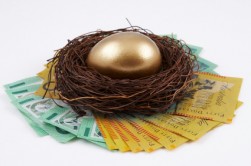 that SMSF's can have from one to four members,
that you can buy commercial or residential property in a SMSF,
that a SMSF can borrow money to purchase property
that an SMSF can also invest in shares, precious metals, art and collectibles?
There are many rules associated with starting and managing your own fund, so it is important to understand all the rules and regulations before you start. We specialise in super fund establishment, accounting, compliance, tax and auditing, and can advise you on all of these areas.
Contact us to book your no obligation, free 30 minute appointment today (please mention this website offer when booking)